About Us
SHORT STORY
ABOUT GO GREEN
Go Green Sewage and Waste Water Treatment System Ltd. was formed in 1996 by Erling Kjerside. With 30 years experience in high-technology sales in Europe and Canada , Erling recognized the deficiencies in advanced wastewater treatment systems and set out to produce a better, more reliable product. Existing fixed media tanks had a tendency to clog up as the bacteria grew on the media. They were also difficult to service, as the grid would tend to collapse on removal. After some experimentation, a floating media that was packed together so if acted like a fixed media, but which could be sucked out for easy replacement was developed and patented. Two sites using the new media and other innovations were installed in December 1998 and February of 1999,with permit approval from the Ministry of Health under innovative technologies new to BC.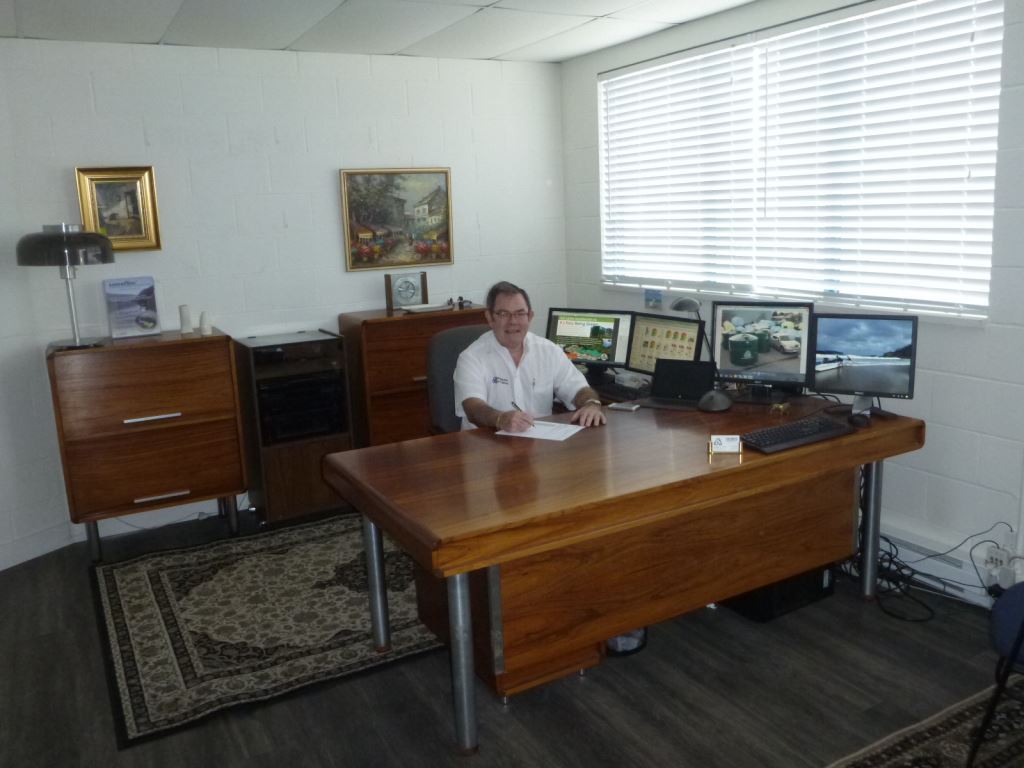 In June of 1999 NovaTec Consultants Inc. (Environmental Engineers and Scientists) were hired to provide an independent review of the new systems. Using test results from Phillip Analytical Services collected over a 17 month period, Novatec staff concluded that both systems showed a consistently excellent degree of treatment. BOD5 and TSS levels were under 10 mg./l. (many samples were below the measurable limits of 4 mg./l). Most of the fecal coliform measurements were in the 40MPN/100 ml. range. Monitoring of both sites has continued to the present with similar results. Both dispersal fields are clean and odour free, and only routine inspection of the systems has been required. Neither system has required pumping (typically this is needed every 2 years for septic tank systems).
Go Green has also developed a line of products for marine applications, which have been installed in houseboats, fishing boats and a Department of Fisheries and Oceans floating camp. Because of the extremely clean effluent, it has been possible to disperse directly into the ocean with no ecological impact. Most recently, Go Green has developed a design for an eco-barge with a toilet and a treatment system under the barge for use in a major harbor.
All of the Go Green systems have proven trouble free and as a result we are able to offer a 5 year warranty on tanks and media.
https://gogreenseptic.ca/wp-content/uploads/2020/10/Video.mov
Homeowner Standards of Good Practice
The following are generally accepted guidelines that assure your water treatment system will operate properly to standard at all times, as well as reducing unscheduled maintenance.
Objects not to be flushed through sinks or toilets
1) Automotive fluids including acid,oil or grease, paints, solvents,pesticides or other harsh or strong chemicals(system can not process these and in sufficient quantity they can inhibit or stop the natural biological processes)
2) Hair, rug cleaning water, or coffee grounds (which can cause pipe blockages)
3) Solids such as baby diapers, sanitary napkins, bandages, rags, string, cotton balls, cigarette butts, metal objects or sticks (can block pipes and will certainly reduce the time before the system has to be pumped and cleaned)
Cautionary notes
1) Disinfectants and bleaches are acceptable in small quantities, use non – chlorine cleansers that are biodegradable
2) Use white toilet paper, dyes in colored paper are not biodegradable.
3) Use low suds, biodegradable and low phosphate detergents. Distribute wash cycles over the week to prevent water flow overloading of the system.
4) Avoid or minimize the useage of garbage disposal inline systems, water softeners or tidy bowl products.
Additional loading of the treatment system
The tank size and dispersal system are designed to meet the typical specification for a house with a certain number of occupants. If you intend to add bedrooms or have long term guests, the amount of increased water useage could create overloading of the system. This is not normally a problem, but you should advise the service company for your system of these plans.
Service and Maintenance
The service contract for the Go-Green system provides for routine maintenance and servicing, and is free for the first year. Do not attempt to clean or change any of the components yourself. Contact your service representative if the alarm system turns on. Under normal conditions, the system should not require replacement of parts in the first ten years of operation.